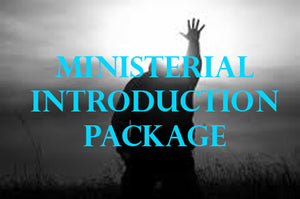 Excellent Ministry Information
Excellent Ministry information, I needed this information to keep me grounded in the PAW affiliation and the word of God. Looking to the future to take the ministers class for certification. God is a good God, He's always Faithful to me. God Bless you.
I received the books in a timely manner. They were well protected from the elements, and I appreciate getting them in a timely and safe manner.
Director of True Love Bible Institute
Very Hospitable, kind, and very knowledegable. I received the books less than a week. Awesome Job!!!
MI Package
The package appears to have great study materials for edification.