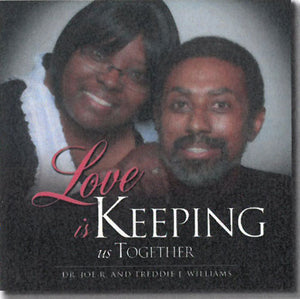 In this remarkable handbook for marriage, Dr. Joe R. Williams Sr. & Treddie J. Williams offers unique insight.  Readers will realize that it's not too late to learn skills that will enable them to better love one another and keep their marriage together.
Love is Keeping us Together
I love this book because it reminds us the same Love that Jesus has for us, is the same Iove that will keep us together. I also like the questions listed in the book for each couples. I highly recommend married couples or singles to purchase this book.
I truly enjoyed this book it help to deal with relationships and it give you great ideals on how to handle different situations.It let me know that relationship/marriage is workable if you allow God to direct you.