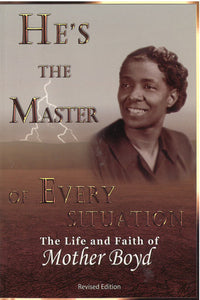 I love this book!
This book is an easy read. It is a collection of written testimonies wrought by God through the late Evg. Mildred Boyd. I never had the pleasure of meeting her but have heard so much about her through others. It is such a blessing to read these powerful testimonies of modern day miracles as a witness that Jesus Christ is the same yesterday, today and forever.
Powerful Testimonies!
Loved this book and if you want to read of the power of God working in someone's life, read this book!!