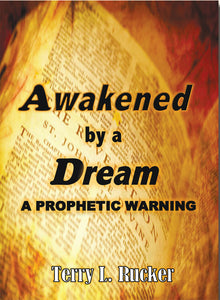 "There are some books that so captivating that it's hard to put it down until you finish it. so is the case with 
"Awakened By A Dream"
by Deacon Terry L. Rucker.... God gave him a dream 30 years prior to his Apostolic salvation or knowing anything about the book of Revelation.Yet his book lines up with the book of Revelation and the time of tribulations. I recommend this book very highly to the people.....Get this book and share with somebody that doesn't know God." 
Forward by Bishop Sarah Jackson