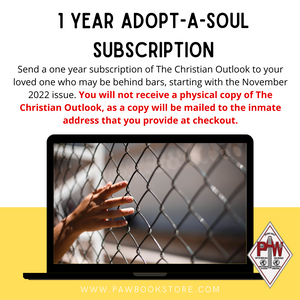 Send a 1 year subscription of The Christian Outlook to your loved ones who may be behind bars. This subscription will start with the November 2022 issue.
You will not receive a booklet, The Christian Outlook will be sent to the inmate address that is provided at check-out.

**Please be sure to include the complete shipping address for your incarcerated loved one.**
Download the DIGITAL VERSION of previous versions of The Christian Outlook here.