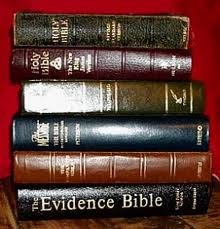 This package includes four of five of the current textbooks required of the Ordination Preparation Course of Aenon Bible College. Books included are Birth of the Spirit, Understanding People, Early Pentecostal Revival, Evangelism for the 21st Century, and Scriptural View of the Christian Pastorate.
The Course Workbook is not sold in PAW stores.
Excellent
Just what the world needs.
Order not received
Ordered my ordination packet 1st part of May. Was charged against my credit card on May 11. Still do not have materials and my class starts in 2 weeks. Have a confirmation # and have reached out to multiple people. No one is able to tell me why?
Other person taking class with me ordered her materials last week and got email confirmation today they are shipped and on the way.
Please advise what I am supposed to do?
Confirmation #W2Zj5PNHW for $60.78 to card
OP Course Books
This is such a convenient way to get the books needed for my course. Books were in great condition and were an excellent read and resource!
Thanks for my books being sent in a timely manner!!